Bank Recruitment 2023 for freshers and Experienced
LATEST BANK JOBS 2023 – BANK RECRUITMENT NOTIFICATION LIST
Bank Jobs 2023 for 10th 12th passed, Degree Holders and Professionals – Apply Online for 5000+ Bank Recruitment Vacancies Opening on April 2023. www.indgovtjobs.net updates the latest Public Sector Banking Vacancies and Current Private Sector Bank career openings for both fresher and experienced Indian Citizens.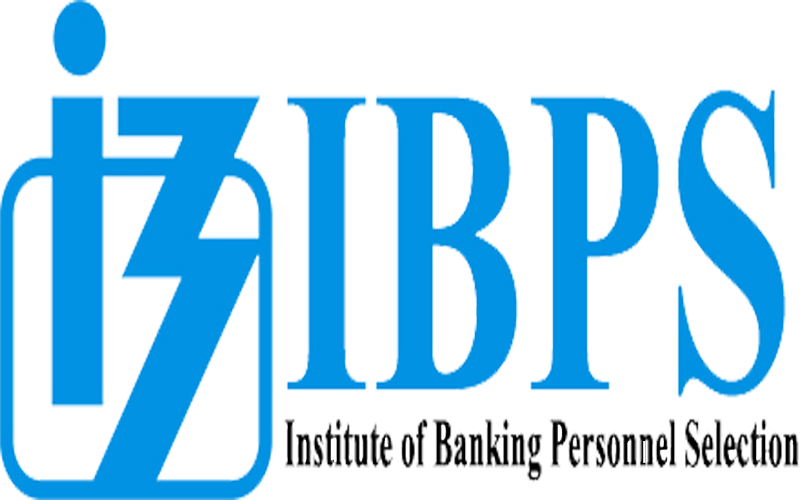 A career in banking can be quite rewarding and challenging. Banks play a crucial role in the economy, and they offer a variety of job opportunities in different fields, including finance, accounting, risk management, customer service, and more. Here are some key aspects of pursuing a career in banking:
Bank Recruitment 2023
The banking sector in India utilises a considerable number of people every year. The most typical jobs in the banking sector are clerk, (PO) probationary officer, and (SO) specialist officer. Generally, IBPS, SBI, RBI, etc drive these exams.
A clerk is liable for different clerical and administrative duties in a bank unit. Respond to customer inquiries, keep records and perform other similar tasks. A probationary officer(PO) is an entry-level role in a bank. They are responsible for different jobs like loan processing, customer service, etc. A specialist officer is a specialist who has expertise in a particular area like marketing, finance, systems, etc. They are liable for providing help to the other departments of the bank.
About Bank Recruitment 2023
Job Roles: There are many different types of roles available in the banking industry, such as customer service representatives, tellers, loan officers, financial analysts, investment bankers, risk management professionals, and more. Each role has its own unique responsibilities and requirements.
Required Qualifications: Depending on the specific job role, different qualifications may be required. Generally, entry-level jobs in banking may only require a high school diploma or equivalent, while other positions may require a college degree or specific certifications. Relevant degrees include finance, business administration, accounting, economics, and mathematics.
Career Path: The career path in banking can vary depending on the position and organization. For entry-level positions, you may start as a customer service representative or teller and work your way up to management positions. In other roles, such as investment banking, the career path may be more structured, with clear milestones and advancement opportunities.
Skills Required: To succeed in a banking career, you need to have excellent analytical and problem-solving skills, attention to detail, and the ability to work in a fast-paced environment. Communication and interpersonal skills are also critical, as banking involves working with customers, colleagues, and stakeholders.
Compensation: The compensation in banking varies depending on the position and level of experience. Entry-level jobs may have lower salaries, while senior-level positions can offer six-figure salaries and bonuses.
List of Bank Recruitment Exams (Bank Recruitment 2023)
Ibps clerk 2023 – Click Here
Sbi clerk 2023 – Click Here
banking exam 2023
icicicareers
ibps clerk 2022
SBI PO
SBI SO
SBI Clerk
IBPS PO (CWE PO/MT)
IBPS SO (CWE SO)
IBPS Clerk (CWE Clerical)
IBPS RRB (CWE RRB)
RBI Officer Grade B
RBI Officer Grade C
RBI Office Assistant
NABARD
Index of Public Sector Banks – List of Nationalized Banks:
The following is a list of nationalized banks in India:
Allahabad Bank
Andhra Bank
Bank of Baroda
Bank of India
Bank of Maharashtra
Canara Bank
Central Bank of India
Corporation Bank
Dena Bank
Indian Bank
Indian Overseas Bank
Oriental Bank of Commerce
Punjab and Sind Bank
Punjab National Bank
Syndicate Bank
UCO Bank
Union Bank of India
United Bank of India
Vijaya Bank
Regarding Indian Banking Sector:
The First Bank in India was the Bank of Hindustan (BOH) started in 1770. The Biggest Bank in India is the (SBI) State Bank of India – This was one of the 3 banks supported by the Presidencies of the British India Government, the other 2 were the Bank of Bombay and the Bank of Madras.
Now, the Indian banking sector is categorised into Anticipated Banks (including Public Sector Banks (PSB), Regional Rural Banks (RRBs); Private Sector Banks & Foreign Banks) and Non-Scheduled banks.
Banking Jobs India: (Bank Recruitment 2023)
The Organized Banks are controlled beneath the 2nd Schedule of the Reserve Bank of India (RBI) Act, 1934. The Non-Scheduled banks were controlled by the Banking Regulation Act, of 1949.
Bank Recruitment 2023 for freshers and Experienced
Currently, 27 Public Sector Banks (PSB) are open in India, These contain 19 Nationalized banks, 6 are SBI State Bank of India & its associate banks, 2 other public sector Banks ((BMB) Bharatiya Mahila Bank & IDBI Bank) and 02 banks Recently proposed IPPB (India Post Payments Bank). There are 20 Private Banks available in India.
FAQs:
Why Government Bank Jobs?
Government Bank Jobs are the most secure and high-salary jobs in India. Once you enter to Banking centre, your life is settled. We update all Govt Bank Jobs, Regional Rural Bank Jobs and Scheduled Bank Jobs on this page. Just bookmark our Bank Recruitment – Indian Government Jobs for forthcoming purposes.
How can I apply for bank Jobs?
Eligible Indian Citizens apply online/offline for Banking Job vacancies. www.indgovtjobs.net provides a Job notification link and apply link, you can instantly go to the recruiter website and apply instantly.
Are there any bank jobs after 10th or Can I Get Job after 12th?
Clerical cadre positions are qualified for 10th and 12th – pass candidates, such as Clerks, Assistants, Bank Assistants, Cashiers, Customer Service Agents, Clerical attendants, Security Guards etc.
After Degree Pass: Probationary Officer (PO), Management Trainees (MT), Officers, IT Officer, Finance Officer, Law Officer, Various Levels of Managers, Consultants, Director etc.
Can you List the type of Bank Jobs?
List of job postings that are available in public sector banks.
1. Clerk / Clerical Cadre
2. Banking Assistant
3. Probationary Officer (PO)
4. Management Trainee (MT)
5. Manager
6. Customer Service Agent
7. Top-Level and Middle-Level Management Posts
8. IT Officer
9. Law Officer
10. Consultants
11. And many more Bank Recruitment 2022
How many types of bank exams are there?
The public sector banks are conducting different bank examinations for 10th, 12th, Graduates and Post Graduates.
The Institute of Banking Personnel Selection (IBPS) conduct a combined recruitment process for various level posts in Major Public Sector banking.
State Bank India (SBI) will separately conduct exams for SBI Clerk, SBI Assistant, and SBI PO.
Can you list the Top Bank Exams in India?
1. Sbi recruitment 2022
a. SBI Junior Associate / SBI Clerk Exam
b. SBI Probationary Officer Exam
c. SBI Specialist Officer
2. Rbi recruitment 2022
a. RBI Grade B Officer Exam
b. RBI Grade A Officer Exam
c. RBI Assistant Exam
3. IBPS recruitment 2022
a. IBPS CRP Regional Rural Banks (IBPS RRBs Exam)
b. IBPS Clerical Cadre (IBPS Clerk Exam)
c. IBPS CRP Probationary Officer / Management Trainees (IBPS PO / MT Exam)
d. IBPS CRP Specialist Officers
What is the qualification for Bank Job?
Educational Qualification is based on Bank Job positions. Minimum Senior Secondary (10+2) Pass, Any Degree, Post Graduate, Engineering Graduate, Diploma holders are eligible to apply for Public Sector Banks.
What is the Selection process for Banking Jobs?
Most of the Banking Jobs selections are based on Competitive Written Examinations (Computer Based). High-salaried top-level posts- selection have Personal Interviews.
When will Bank Vacancies be updated?
Indian Government Jobs site updates both Govt Bank Jobs and Private Banks on different pages. We updates the Bank Jobs page as soon as available.
Age limit for bank exam?
In Public sector Banking minimum age is 21 years and the Maximum is 30 years (32 years for some middle-level posts) for General. Up to 05 years of Age relaxation for Reserved category candidates. For Management Level, Manager Level and Tȯp level positions Maximum age is 56 years.
Which degree is best for a bank job?
It depends upon the post applied for,
1. For the probationary officer (PO)
Any degree holder can apply, but if you have Bachelor's in Commerce will be preferable. In general, studying accountancy in your higher secondary level will be easy for your job. There will not be given a preference for specific
2. For Management Trainees (MT)
A degree in Management is required ie, MBA –Master of business administration
3. For IT Officer
A degree in Computer Science or Information technology is preferred
4. For Law officer
A Degree in Law is required.
Can I work bank without exam?
Simply No, but there are some exceptions for the private banks. They may hire freshers directly.